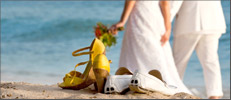 What to Wear to a Caribbean Wedding
Caribbean Wedding Wear
If you are wondering what to wear to a Caribbean wedding, whether as a Bride, Groom or Guest, be assured that tropical wedding fashion runs the gamut from the comfort and simplicity of bare feet with sand between your toes, to the lavish elegance of Top Hats and Tails!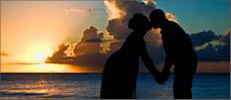 Barbados Destination Weddings
The Romance of Barbados
People fall in love with this little gem of an island for many reasons. Barbados is a charismatic island with a unique charm and warmth, miles of powdery, white sandy beaches, year-round sunshine, tropical sea breezes, a rich and fascinating history, as well as local folks praised for being some of the friendliest in the world.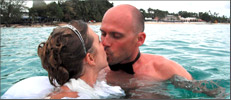 Barbados Weddings Love Stories
Cupid's Couple of the Week
Join us every week on our beautiful Caribbean island of Barbados. Share our couple's love stories and their experience in getting married in Barbados.